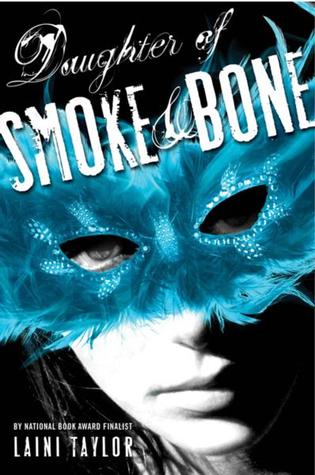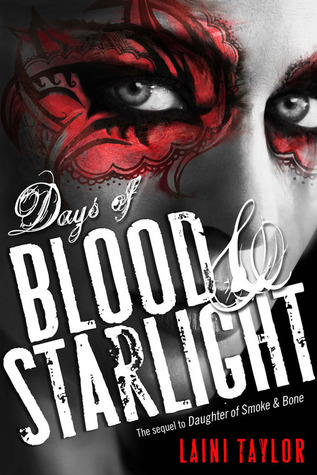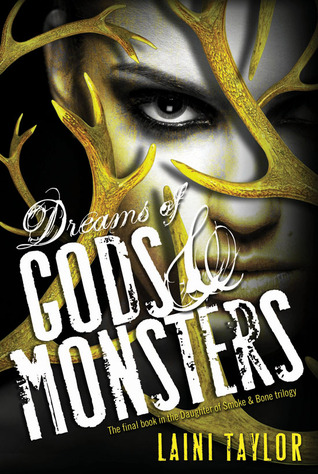 Let us first pay homage to these strikingly beautiful covers. The vivid colors, the mesmerizing eyes, the sense of wonder and awe they make you feel. The cover people at Little, Brown knew what they were doing when they created these incredible works of art. I'd hang them on my wall,  I would.
The Daughter of Smoke and Bones series by Laini Taylor was an incredible journey into fantasy world-building at its finest. It makes me flaily. Jelly arms flaily. I've read a lot of young adult fantasy and I have never come across such vivid imagery. The world that the author built is so unique and interesting that I'm quite sad I will no longer be visiting Karou, Akiva and their entourage of misbegotten and chimera. Days after finishing the last book in the series, I am still thinking about the characters and their plight. And not just the great, amazing characters in the series, but the evil, malicious ones, too. They all still live vividly in my thoughts.
That is great writing, methinks. 
I also had the wonderful opportunity to listen to these books via audio, which was narrated by Khristine Hvam. For those of you who have not yet discovered Hvam's amazing talent, give her a shot. I wrote in my original review of the first book that "Her inflections, incredible accents and all-around tone and speech were sooooooooooooo fantastic. Damn, now I want to make a fan page." She is truly incredible at her craft and I would listen to her read the daily news. Well, I guess that's kinda silly and possibly creepy, but you catch my drift.
This series is full of surprises, magic, fantasy, beast and angel. It's full of love, sacrifice, camaraderie, loyalty. And it has Zuzana, one of the best secondary character to grace the pages of literature. And Hvam's portrayal of this fiesty little lady is pure gold!
I guess what I'm tryinig to convey in my nonsensical way is that this series is worth a try. It might not be for everyone, but everyone I've spoken to has been wowed by it. So go wow yourself!
And I mean that in the nicest way possible.